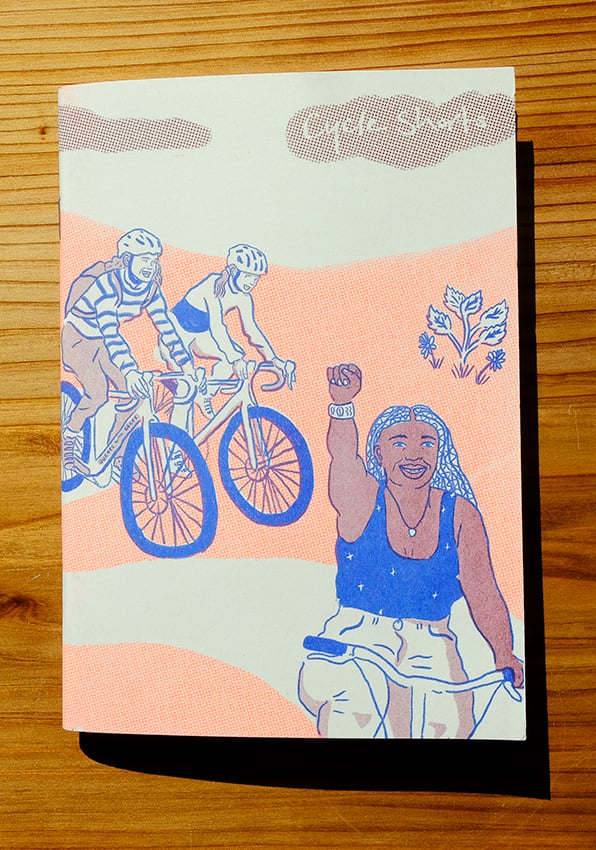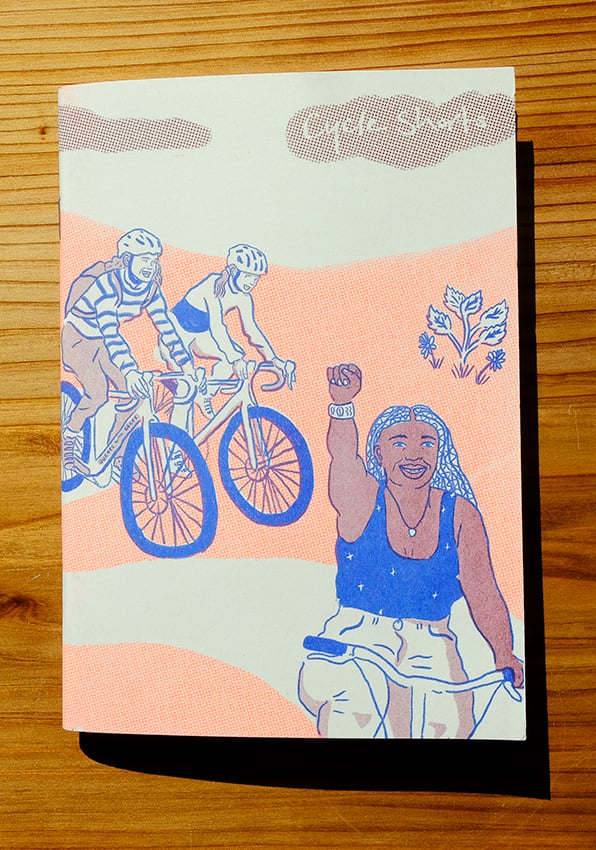 NEW ZINE Issue 1
£4.00 - £10.00 / On Sale
Issue 1 - Reflections on cycling - Spring 2022
Limited edition print of 200, all individually hand-numbered, with a free special edition postcard included with each zine.
Front cover design by Rudy Loewe - https://rudyloewe.com/
Cover is 3 colour Risograph printed by Dizzy Ink, using Munken Cream 240gsm, with digital inners on 120gsm Fedrigoni Premium Vellum White.
56 pages. Contents include:
- Cycling and pregnancy
- Reflections on the invisible peloton
- Refugees welcome
- Vélothèque (Book reviews)
- From tiny acorns mighty oaks grow
- Cycling and spring foraging
- Women in Tandem
- Learning to ride
- Bicycle obituary
- Inspiration list
** Become a Supporter **
For those who can and want to pay a little more, we're experimenting with pricing as a funding model. All of the money we make from selling copies of the zine goes back into the project, we will always be not-for-profit. Your extra £4 helps us to move more quickly towards our aim of being able to pay all of the contributors, making the project fair and sustainable in the long-term. If you choose this option, you'll have a copy of the next zine reserved for you, first dibs on any limited-edition print runs, and be listed as a supporter of the project.
** Postage **
P&P is applied at checkout, with options to help keep things cheap. If purchasing one zine - UK: 2nd: £1.85; 1st: £2.25 | Europe: £4.50 | Everywhere else (Economy): £5. If purchasing more than 3 copies and you live outside of Europe, drop us a line to discuss the best prices.
[ Delivery times may vary due to Covid 19, Royal Mail and respective employment commitments ]
{ A small note on P&P: Our costs have been thought through and we make no money from this. P&P comprises of a) postage (your choice); b) cost of envelope (20p) c) transaction cost imposed by the capitalist machinery (PayPal / Stripe). If you are interested in knowing more about our pricing structure then feel free to get in contact with us. Cheers! }